Welcome to Ecologic Divers!
We are the premier PADI dive center on Ambergris Caye, Belize.
Header Content Region
Insert text, image or banner ads here, or just delete this text and leave this area blank!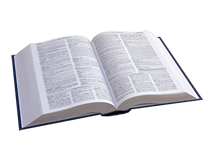 Primary Tagline

Ecologic Cats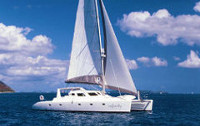 Visit our Ecologic Cats web site for the best in sailing catamaran charters on Ambergris Caye. Whether you want to charter by the day or by the week, we can accommodate you. Our 50 foot live aboard catamarans are simply beautiful!
Welcome to Ecologic Divers!
Simply the best PADI Dive Center on Ambergris Caye!
Ecologic Divers is a premier PADI Five Star Dive Center located in San Pedro, Ambergris Caye, Belize.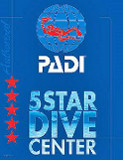 Our PADI Divemasters and Dive Instructors are friendly, helpful, courteous and professional. We are committed to making your diving entertaining, exciting, and most importantly, a safe experience.
Check us out on Trip Advisor and see what our guests are saying about us. You will see that we have happy, satisfied divers and guests.
Please check out the rest, and then dive with the best!
Summer and Fall on Ambergris Caye, Belize
Summer and Fall are the best times to dive the crystal clear, warm waters of Belize! The Spring winds are pretty much gone, and the waters are much calmer making for great visibility. Best of all, the water temperature is a warm 85 to 86 degrees which makes for wetsuit free diving. The tourist crowds are smaller making for a more intimate on-island and diving experience. Yes, it is hurricane season, so for your peace of mind, purchase trip insurance just in case.
We look forward to seeing you on our dock during this special time of year to dive our barrier reef!
Upcoming Trip Status Report
Our Upcoming Trip Status Report is updated continuously, so check back often, especially the evening before your trip or after 7:30 the morning of your trip. If you want to cancel a reservation, please do so by 2:00 PM on the day prior to your trip.
Please time your arrival on our dock to be one half hour before the trip time. We always look at the weather on the day of the trip in order to judge whether a trip is safe for our guests.
| | | | | |
| --- | --- | --- | --- | --- |
| Date | Time | Trip Name | Status | Trip Notes |
| Wednesday, September 03 | 9:00 AM | Hol Chan and Shark Ray Alley Snorkel | Confirmed | Space Available |
| Thursday, October 02 | 9:00 AM | Local Reef Two Tank Dives | Confirmed | Space Available |
Unconfirmed status means that we currently do not have enough guests to conduct the trip, but we are still working to book enough guests to confirm.
Cancelled means that we either did not find enough guests to conduct the trip, or the trip was cancelled because of inclement weather or other unforseen circumstances.
Confirmed means the trip will occur as scheduled barring inclement weather or other unforseen circumstances.
Our Recently Certified Divers
From August 19, 2014 to September 27, 2014...
According to PADI statistics, we certify more divers on Ambergris Caye than any other dive shop. As of January 1, 2014, Ecologic Divers has certified 1,776 divers, and in 2013, we certified 274 divers.
Matthew P.
Sherwood, Oregon
Enriched Air Diver
09/27/2014
William B.
Columbia, Georgia
Open Water Diver
09/26/2014
Angela F.
Parker, Colorado
Enriched Air Diver
09/25/2014
Steven F.
Parker, Colorado
Enriched Air Diver
09/25/2014
David P.
Oregon City, Oregon
Enriched Air Diver
09/25/2014
Jennifer C.
Wayland, New York
Advanced Open Water
09/22/2014
Elizabeth C.
Oakland, New Jersey
Open Water Diver
08/25/2014
Nicholas R.
London, England
Open Water Diver
08/22/2014
Christian R.
London, England
Open Water Diver
08/22/2014
Markus R.
London, England
Open Water Diver
08/22/2014
Jessica T.
Washington DC
Open Water Diver
08/19/2014
Kenneth T.
Washington DC
Open Water Diver
08/19/2014