Welcome to Ecologic Divers!
We are the premier PADI dive center on Ambergris Caye, Belize.
Header Content Region
Insert text, image or banner ads here, or just delete this text and leave this area blank!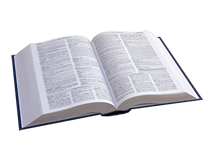 Primary Tagline

Ecologic Cats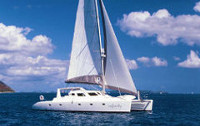 Visit our Ecologic Cats web site for the best in sailing catamaran charters on Ambergris Caye. Whether you want to charter by the day or by the week, we can accommodate you. Our 50 foot live aboard catamarans are simply beautiful!
NEW! Whale Shark Sailing Charters!
We are now offering catamaran charters to Placencia to dive with whale sharks at the Gladden Split and the Silk Cayes Marine Reserve. For more information on this amazing trip, click on Whale Shark Charters. This will take you to our Ecologic Cats web site.
Welcome to Ecologic Divers!
Simply the best PADI Dive Center on Ambergris Caye!
Ecologic Divers is a premier PADI Five Star Dive Center located in San Pedro, Ambergris Caye, Belize.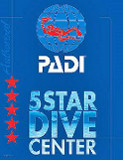 Our PADI Divemasters and Dive Instructors are friendly, helpful, courteous and professional. We are committed to making your diving entertaining, exciting, and most importantly, a safe experience.
Check us out on Trip Advisor and see what our guests are saying about us. You will see that we have happy, satisfied divers and guests.
Please check out the rest, and then dive with the best!
Our Recently Certified Divers
Peter S.
Zaltbommel, Netherlands
Advanced Open Water Diver
07/26/2015
Frank S.
Zaltbommel, Netherlands
Advanced Open Water Diver
07/26/2015
Bas S.
Zaltbommel, Netherlands
Advanced Open Water Diver
07/26/2015
Megan M.
Colorado Springs, Colorado
Open Water Diver
07/24/2015
Ryan M.
Colorado Springs, Colorado
Open Water Diver
07/24/2015
Larry L.
Brooklyn, New York
Open Water Diver
07/17/2015
Lenny L.
Forest Hills, New York
Open Water Diver
07/17/2015
David Y.
New York, New York
Open Water Diver
07/17/2015
Peter L.
North Bergen, New Jersey
Open Water Diver
07/17/2015
Kira S.
Denver, Colorado
Open Water Diver
07/09/2015
Caroline L.
New York, New York
Open Water Diver
07/08/2015
Kendra J.
San Diego, California
Open Water Diver
07/08/2015